Meat
What do you fancy today? Here we recommend the best meat from selected sources
Charcuterie
Local specialties and select products… Treat yourself without leaving your neighbourhood!
Fish
Fresh fish always… Straight from the best fish markets!
Take away:
Salads & Hot food
Forget about cooking!
In our selected Dialprix supermarkets you can find our TAKE AWAY section, where you can take home your food, ready to eat. Every day we renew our dishes so that you can enjoy a great variety, all of them without having to cook!
Our own elaborated dishes such as rice, pasta, fish and meat. Salads that you can combine with your favourite ingredients such as boiled egg, tomato, cheese, avocado… with dressings and cutlery included, and always fresh on the day.
Complete your menu with a sandwich, fruit or drink, everything you need for your shopping!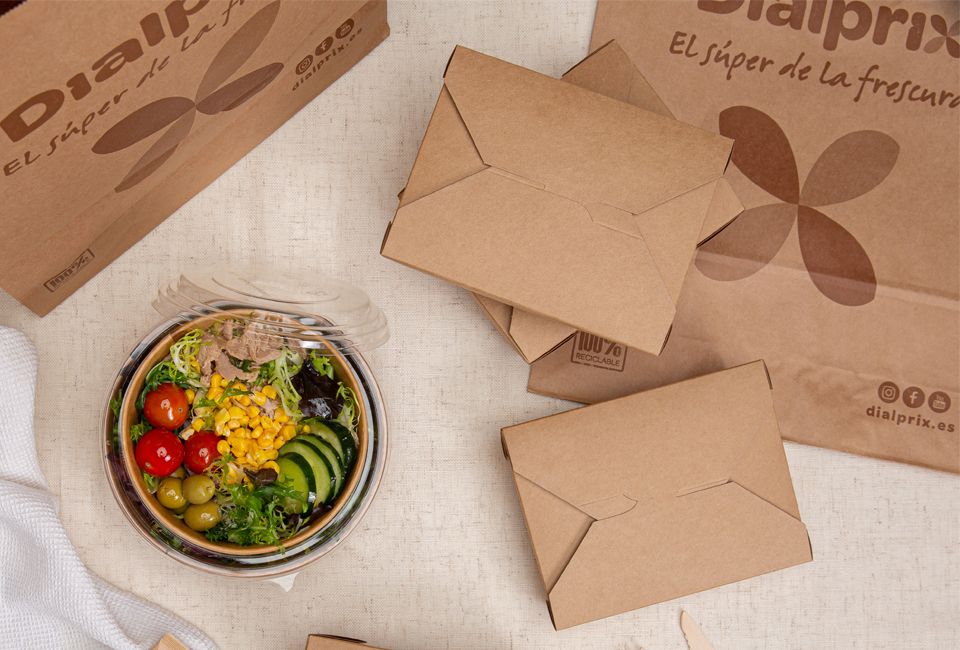 Dialprix takes care of you
Maintaining a healthy diet and a healthy lifestyle is essential in our day-to-day, which is why you can find a large number of Bio, Gluten-Free and Lactose-Free products in our supermarkets.
Locate these products on our shelf or ask our staff
International products in Dialprix
In our selected Dialprix stores you can find a wide variety of international references from countries such as England, Norway, Italy…
They are highlighted on the shelves of our supermarkets with the flag of origin, so that you can locate them quickly and without wasting time. Selected products from the best-known international brands and with the highest quality that you will find on the market, in categories such as frozen foods, drinks, snacks, biscuits…"